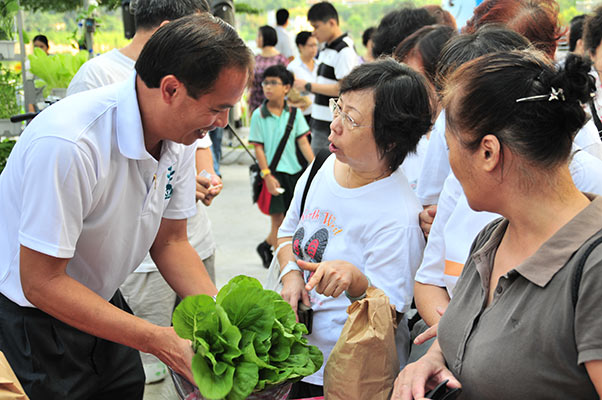 Khoo Teck Puat Hospital organized a Farmers' Market in 12 Nov 2011. Sky Greens exhibited a 4m tall A-Go-Gro system, attracting a lot of interest.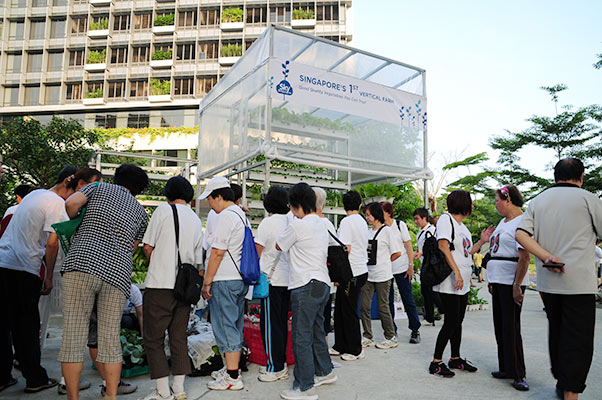 Freshly harvested vegetables were well-received and sold out within hours.
Some lucky customers have the opportunity to harvest the vegetables from the towers.
During the event, complimentary vegetable seedlings were given to guests who brought their own recycled containers like mineral water bottles.