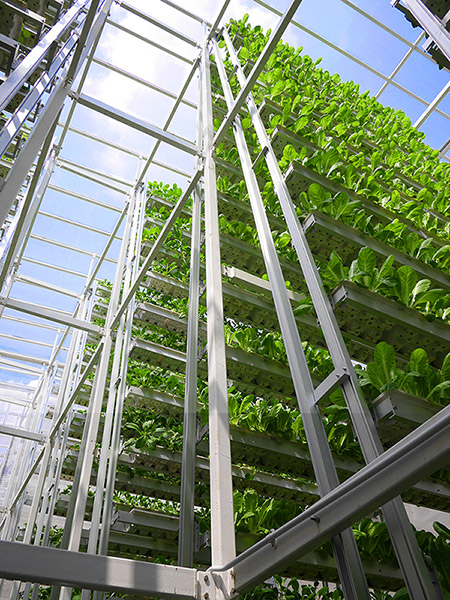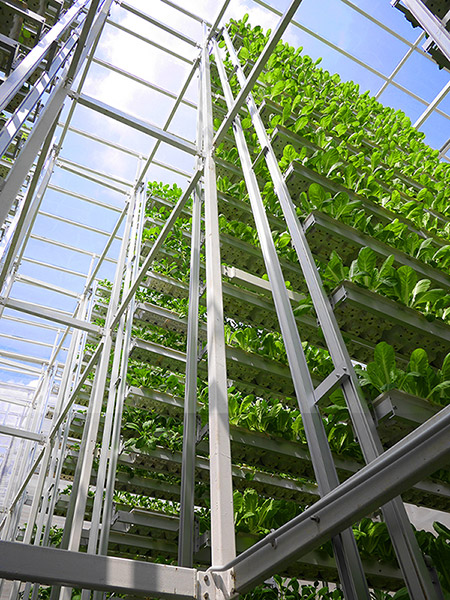 Sky Greens is world's first low carbon, hydraulic driven vertical farm. Using green urban solutions to achieve production of safe, fresh and delicious vegetables, using minimal land, water and energy resources. Sky Greens is the innovation hub of its holding company, Sky Urban Solutions Holding Pte Ltd, where continuous innovation in next generation of urban agriculture solutions take place.
Sky Greens endeavours to becoming the world leading solution provider for integrated, sustainable and green urban agriculture technology.
To constantly provide improved agricultural solutions with minimal impact on land, water and energy resources through invention and innovation
To help cities actualise food supply security and food safety targets
To promote and enable seamless integration of low carbon footprint agriculture into urban living
Sky Greens is the innovator and builder of the world's first low carbon hydraulic water-driven vertical farming system. This commitment towards innovative green urban solution marked the beginning of our journey in constantly re-inventing low carbon footprint agritech in fulfilling food supply security and food safety needs.
Ensuring food supply resilience is important to land-scarce city-states such as Singapore. Mr Jack Ng, Inventor and Founder of Sky Greens, has shown that the objective can be actualised by the creation of innovative green solutions such as a high-rise vertical farming system, to achieve significantly higher yields per unit area of land with minimal land, water and energy resources.
Jack started experimenting with various prototypes as early as 2009 in the backyard of his aluminium factory. A Research Collaborative Agreement was signed with the Agri-Food and Veterinary Authority of Singapore (AVA) in April 2010 to formally structuralise cooperation. This people-private-public (3P) collaboration resulted in the development of multi-layer troughs in a rotating A-frame vertical structure using hydraulic and gravitational principals and the birth of the world's first low carbon footprint vertical farming system. The system was first test-bedded with the production of tropical leafy vegetables and proved to be a resounding success. The results were announced and publicised on 28 Jan 2011, and commercial operation began in 2012.
Awards and Accreditations
At the Ministry of National Development (MND) Urban Sustainability R&D Congress in June 2011, Sky Greens together with AVA won the Minister for National Development's R&D Award 2011 (Merit Award) for Vertical Farming, an innovative and green solution addressing national urban food sustainability challenges for Singapore.
In July 2012, Sky Greens and AVA jointly showcased the vertical farming system at the World Cities Summit 2012, under the theme "Liveable and Sustainable Cities – integrated Urban Solutions". The innovation attracted interests from international representatives from the private sector as well as numerous government agencies from all over the world.
In October 2014, we are proud to be honoured with the Singapore Sustainability Awards 2014 by the Singapore Business Federation.
In August 2015, we were announced one of the 5 winners of the INDEX: Award 2015, the world's biggest design award. The 5 winners were selected out of a total of 1123 nominations received from 72 countries. Sky Urban Solution's Sky Greens Vertical Farming System emerged winner in the "Work" category.
Sky Greens Vertical Farming System was also included in the 2015 Sustainia100 which features the most forefront in sustainability innovation. Sustainia 100 is published by Sustainia, a sustainability think tank working to scale the deployment of innovative solutions and provide industries and organizations with a shortcut to sustainable transformation.